An air purifier is one of the best options that can help you to keep your surrounding air fresh and breathable in your room. To perform its job, an air purifier uses an air filter to purify the air. It's very important to keep your air purifier filter clean and functional. But the question is how to clean an air purifier filter in the perfect way? In this article, we will discuss how you can do that easily.  
Can Air Purifier Filters Be Cleaned Or Washed?
The filter of an air purifier is probably the most important part of an air purifier. So, many of you want to take special care of this filter. Because of this, many also think of cleaning or washing the air purifier filter.  But oftentimes, some of you remain doubtful whether it's good to clean or wash the filter.  The solution to this confusion is that you can easily clean or wash your air purifier filter in a few steps. In the next part, we will discuss how you can do that effortlessly.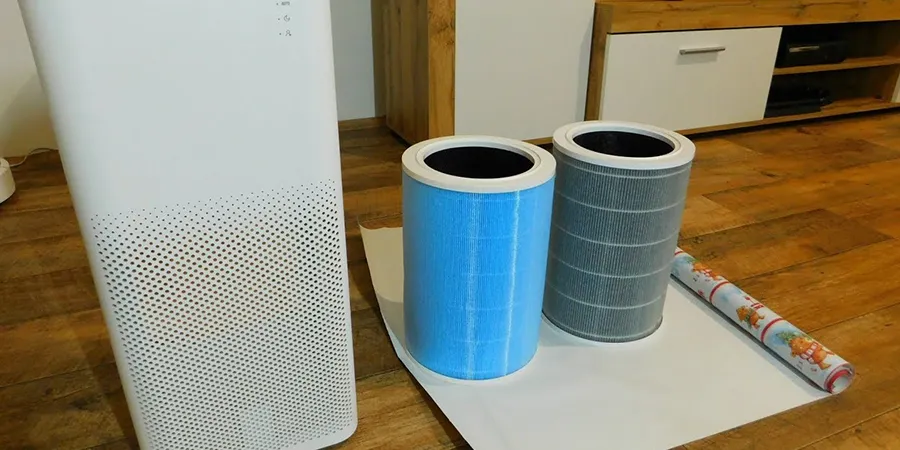 Why Do You Need To Clean Air Purifier Filters?
You need to clean your air purifier filter for a lot of necessary reasons. One of the most important reasons is that a clean filter can take more airborne particles and pollutants to improve the air quality of your room. Since you always want to breathe in fresh and clean air, you must clean the air purifier filter so that it can offer clean and fresh air.
Apart from that, it's necessary to clean your air purifier filter to remove the clogged that accumulates in it over time. If it gets clogged, the motor of the purifier may get overheated and eventually stop functioning properly. Many times, the filter gets dirt and debris piled up, and you need to clean these to keep the purifier's performance better.
How To Clean An Air Purifier Filter?
You all have already come to know the importance of cleaning an air purifier filter. Now you are looking for gathering knowledge on how to clean an air purifier filter. In this section, we will guide you on how to do that easily without causing any damage to your air filter. To clean it effectively, you have to go through the following instructions:
To start cleaning the air filter, you have to turn it off and unplug it first. After that, carry the device to an open area and then remove the filter. It will help you to keep the dust or allergens reduced in the place.
Now you have to remove the front, back, or bottom panel of the air filter depending on the model to gain access to the filter.
Then inspect the condition of the permanent filter. If you see the accumulation of a lot of dust, dirt, or particulate, you need to remove the filter by pulling the tab.
Now you can use a handheld vacuum keeping the speed low and brush through the filter gently.
If the filter gets more stubborn dirt or particulates, you need to wash and clean it gently by hand using warm water mixing soap.
If your air purifier has a humidifying filter, you have to soak the filter in a bucket or pot or sink, filling them with normal water. Clean it for 10 minutes and wipe it with a soft cloth.
After you follow all the steps, you need to dry the filter properly before you use it again. 
Finally, set all the things up again according to the proper setup systems. If you face any problem to insert back the air filter, you can take help from the instruction manual or from the arrow pointing on the side you need to insert properly.
How Long Does An Air Purifier Filter Last?
Depending on different models and brands, an air purifier filter lasts from 30 days to one year. A HEPA filter can last from 6 months to 12 months. If you use a carbon filter for your air purifier, it will last from 3 months to 6 months, and if you use a pre-filter, the lasting time will be 30 days. However, all these time spans may vary based on the extent of your use.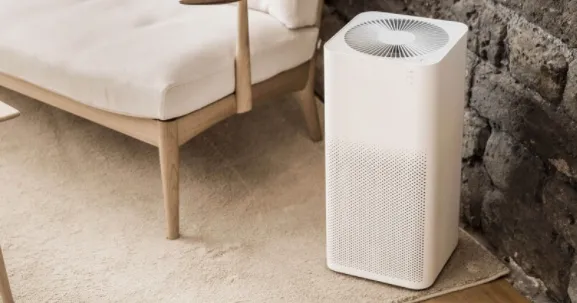 Frequently Asked Question
What happens if you don't change the air filter?
If you don't change the air filter of your air purifier, it will not be able to remove pollen, dander, and pollutants properly. As a result, you will not get fresh and clean air in your room.
Can Dirty air filters make you sick?
Different research shows that dirty air filters can make you sick as it cannot purify the air of your room properly. It increases the chance of causing allergy problems and sinus congestion for many.
How often should you change the filter in an air purifier?
The time depends on the air filter model you are using. If you use a HEPA filter, you have to replace it every 12 to 18 months. For carbon filters, the time is every 3 to 6 months, and for pre-filter, the time is every 30 days.
Check Out The Overview on How to Clean an Air Purifier Filter
Final Thought
There is no alternative to clean your air purifier filter after a specific interval if you want to have better and breathable air in your room. After reading the whole article, hopefully, you have learned how to clean an air purifier filter and why you should clean it. Whether you use a HEPA filter or carbon filter or pre-filter, you must clean it on a regular basis to get the most out of our air purifier.
Affiliate Disclosure: As an Amazon Associate I earn from qualifying purchases.